FOLLOW THESE 4 STEPS TO BUY ONLINE

1. Choose Popular Upgrades
After choosing your vehicle, click the "Express Purchase" button. You'll be able to select which upgrades fit you and your new car best. Add-ons such as Extended Service Contract, GAP Coverage, Prepaid Maintenance, Driver's Armour, and other options are all available to help protect your investment. Once you select your upgrades, press "Continue". Next, you can choose if you want FREE delivery* to your home or work.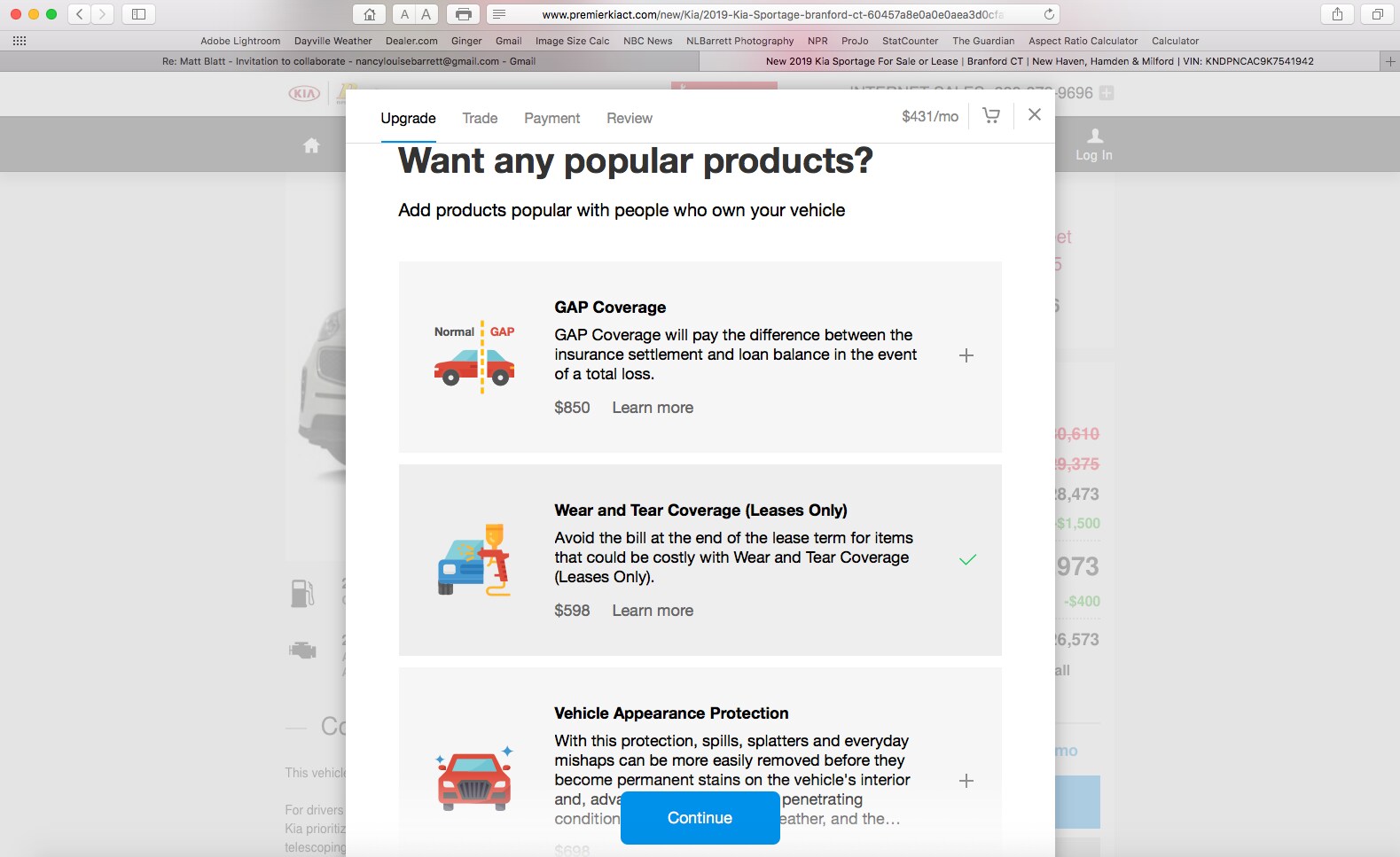 2. Trade-In Option
In with the new and out with the old? No problem! If you have a vehicle to trade, you can select "Trade in a car" or "Trade in a leased car". Fill out the details about your car and hit "Continue". Your trade-in will be evaluated through data provided by Kelley Blue Book for an instant quote which can be applied to your purchase immediately. Or you can select "No trade in" to move forward.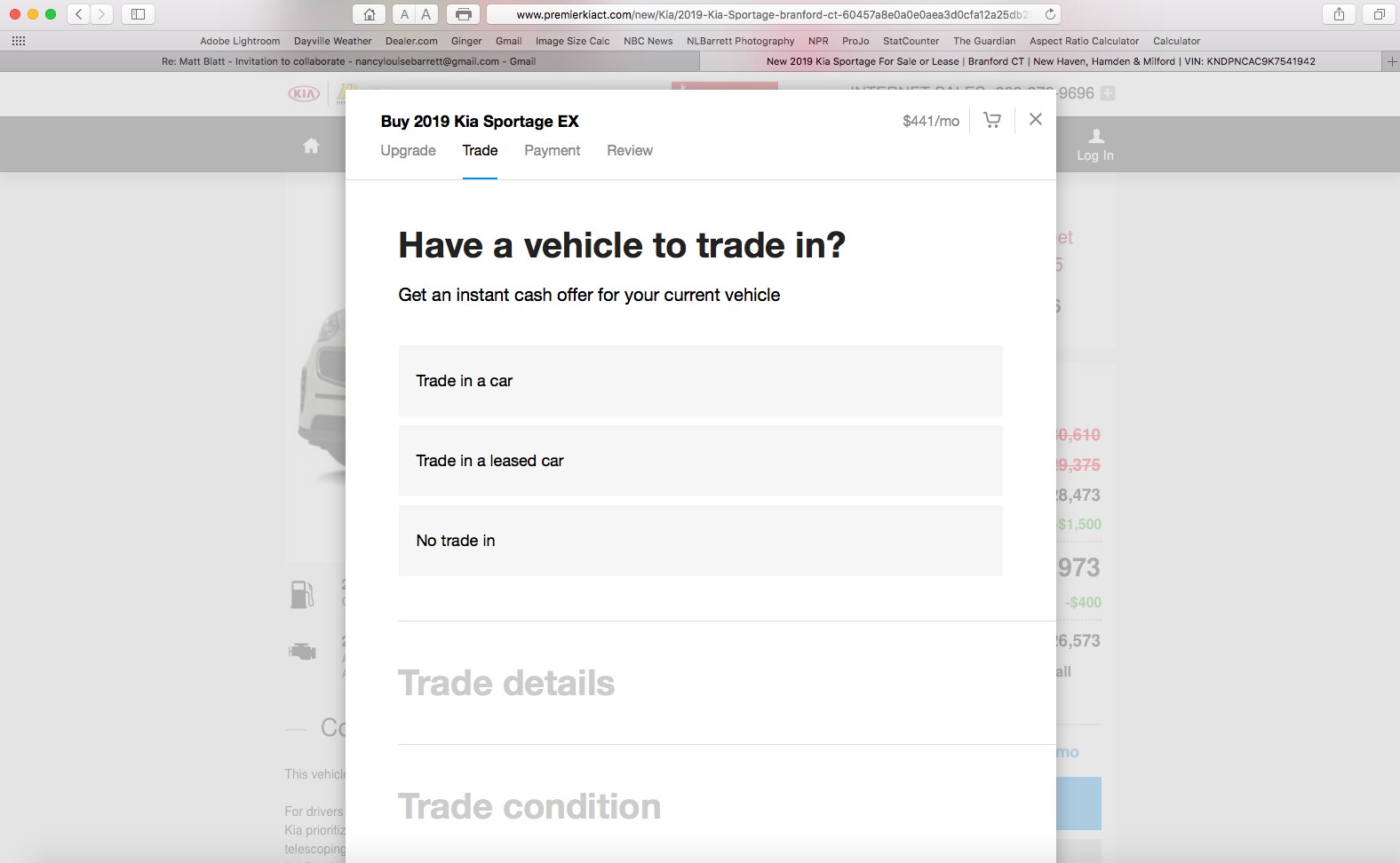 3. Payment Calculator
This easy calculation tool will let you design your payment. Start with the payment type by choosing "Financing", "Lease", or "Pay Full". After choosing an option, you will be able to scale your Monthly payments, Down payment, Term, and Credit score to an ideal, manageable plan built for you. After you hit "Continue", fill out your personal information including Billing info, Income info, and Credit info. After your details are filled out, you can review your final cart.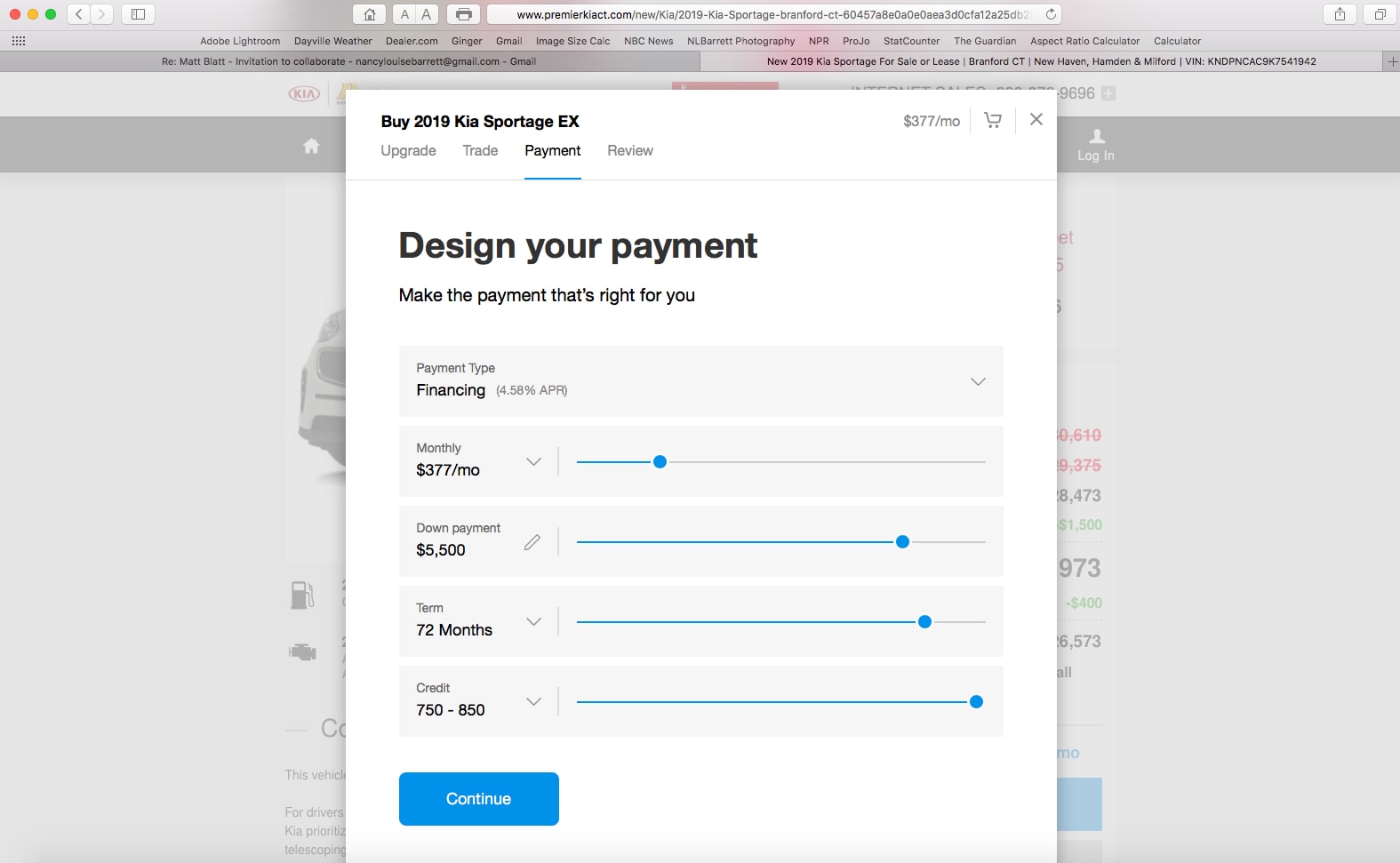 4. Review Your Order
For your final step, double-check that your order is 100% correct in regards to your upgrades, total amount financed, and payment plan. Then, sign with your full name and click "Place order"! Your order will be sent to the dealership so we can complete your transaction upon approval! Shortly after, you'll receive a confirmation email with your purchase details.