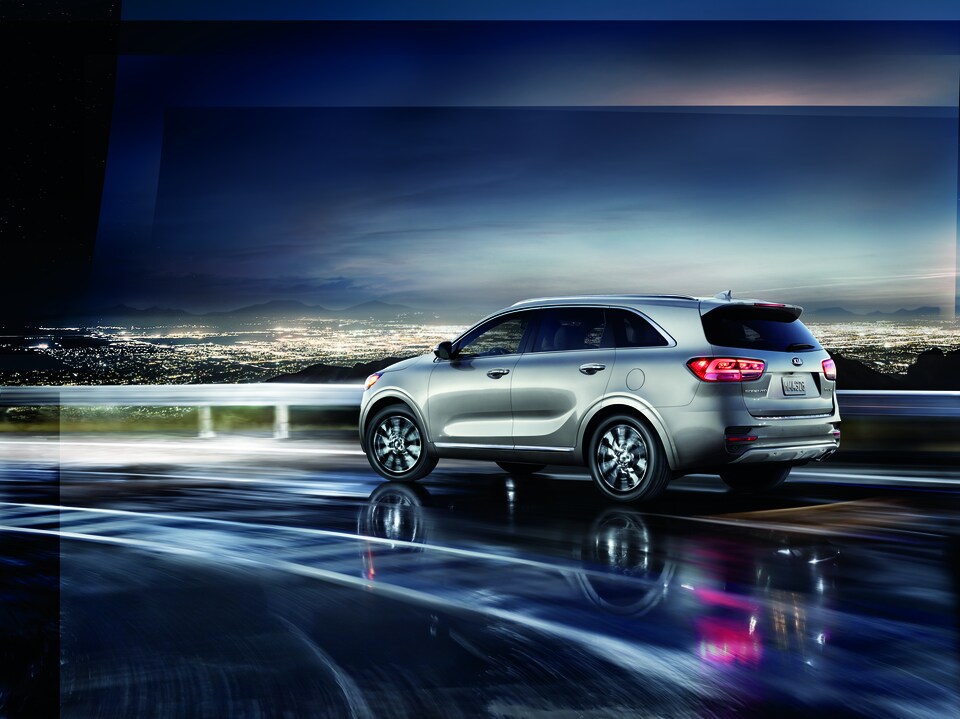 What SUV Should You Buy? Check Out These Options!
Whether you are carpooling to work in the Branford area or you are road tripping through North Haven, New Haven, Hamden and Milford, CT, you want to be sure that you are comfortable and safe. Two great SUVs options are the new 2018 Kia Sorento and the 2017 Hyundai Tucson. Each vehicle, while similar, has its own perks so be sure to read about each of the vehicle's capabilities below and decide for yourself!


The 2018 Kia Sorento vs. the 2017 Hyundai Tucson:
Both the Sorento and the Tucson sport desirable features for North Haven and New Haven drivers, but when it comes to performance, size and cool features, there is a clear winner.
Cost and Performance:  The Kia Sorento has a starting MSRP of 25,800 and the Tucson bear a lower price tag with a starting MSRP of 22,700. While the Tucson may have a combined fuel efficiency of 26 and the Sorento has a combined fuel efficiency of 24, the Sorento sports a significantly higher horsepower. With that horsepower comes more pulling power with the Sorento than the Hyundai Tucson,  making pulling your boat down to the lake in the summertime a breeze. This makes sense since the Tucson houses less torque than the Sorento. This usually means that it won't feel as fast or as powerful. Tight corners are no challenge for the Sorento, with a larger turning radius than the Tucson, the Sorento allows you to more easily maneuver in and out of tight spots.
Size and Comfort: The Hyundai Tucson is slimmer than the Kia Sorento, making fitting into tight parking spaces less stressful. The Sorento, on the other hand, makes up for its wide-body by offering much more in terms of comfort. With more head and legroom, your tall friend will thank you for buying the new 2018 Kia Sorento. Folks from North Haven all the way to Milford CT can spread out with the Sorento's roomy interior. Drives from Hamden to New Haven will be happy to know that the Sorento has a bit more cargo space, so if you are helping your friend move or are going on that camping trip that you've been looking forward to all week, rest assured that the Sorento has room to fit your whole adventure.
Features:  Both the 2018 Kia Sorento and the 2017 Hyundai Tucson have a gang of features that make them a safe and reliable vehicle. With brake assist technology, both vehicles are designed to help drivers come to a stop more quickly during emergency braking. Both vehicles also come standard with a backup camera so folks from North Haven to New Haven and beyond can feel safe that the Sorento or Tucson is watching their back. The Sorento offers  Drive Wise technology with certain models. This comes with several safety features such as Surround View Monitor, Lane Departure Warning, Advanced Smart Cruise Control and even Blind-Spot Detection to keep you safe when changing lanes. The Tucson offers a few of these same features, such as Blind Spot Detection, Rear Cross-traffic Alert and Lane Change Assist but not as much as the Sorento. Browse all the new 
With this information on the performance, size and comfort and features of the Sorento and the Tucson, you can make an informed car buying decision for the car that most fits your needs. Hamden area folks may be interested in the Tucson, New Haven area folks may be interested in the Sorento, it is up to preference, but when it comes to performance, size and comfort and features, there is only one vehicle that comes out on top!
Hours
Monday

9:00am - 7:00pm

Tuesday

9:00am - 7:00pm

Wednesday

9:00am - 7:00pm

Thursday

9:00am - 7:00pm

Friday

9:00am - 6:00pm

Saturday

9:00am - 5:00pm

Sunday

Last 2 Sundays of Month 11:00am - 4:00pm