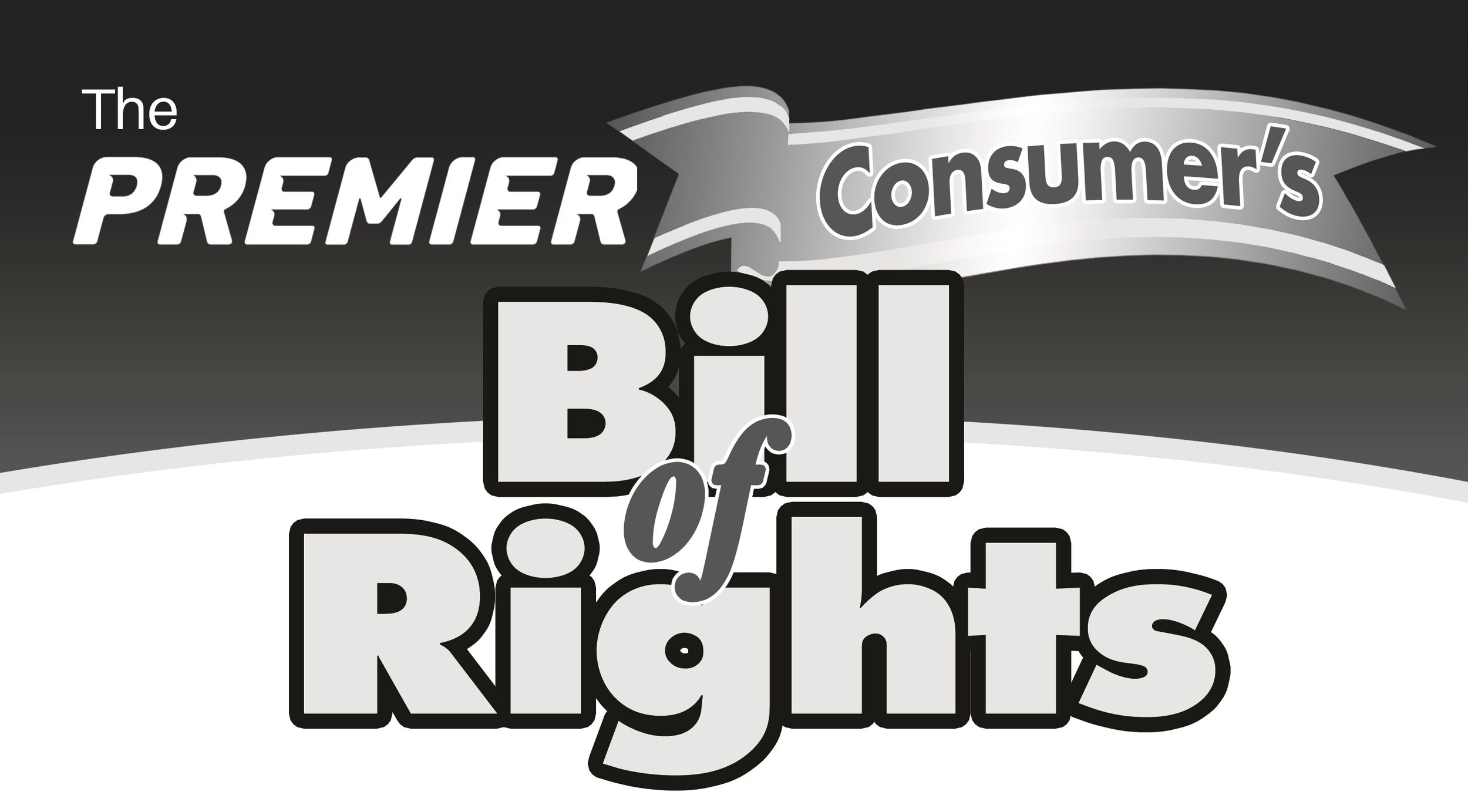 Easy car shopping starts here.
to browse in our showroom with no pressure to purchase anything.
to test drive as many cars as you want, with no pressure to purchase.
to get a lifetime powertrain warranty with any new vehicle purchase.
to expect a clear title for any vehicle you buy from a Premier dealership.
to our Price Protection Promise, that ensures you'll never pay more than you have to at a Premier dealership.
to truth in advertising. We pledge to only advertise vehicles that we have or can easily get and at prices and payments that we honor.
to get full market value for your trade-in.
to get any promises we make put in writing from our product specialists.
to deal with our product specialists who are not on commission, so you won't be pressured into paying too much.
to a three-day exchange policy, so that if for any reason you don't like your new car from Premier, you can exchange it for another one.
to maintain your car in accordance with the manufacturer's recommendations, and not the extra added maintenance that some dealers require.
to work with the product specialist you choose. Simply go to our website and choose which of our certified specialists you'd like to work with.
to privacy. The Premier Dealerships will not sell your personal information to anyone, ever.
to be left alone. If we're following up with you about a purchase you were considering making at a Premier Dealership, and you'd like us to stop, you may simply "opt out", and we will no longer attempt to reach you in any form.