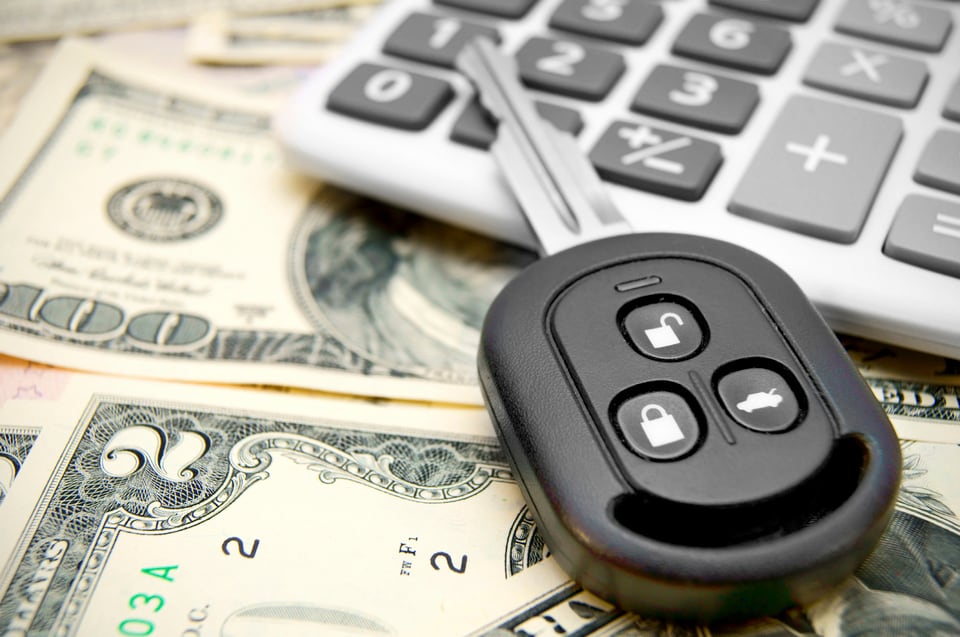 Whether You Decide to Finance with a Car Loan or Sign a Lease, Premier Kia in Branford, CTis Here to Help


Getting up to speed on the ins and outs of the auto financing and leasing in the Branford area shouldn't mean having to head from North Haven to nearby New Haven, out to Hamden, Milford, and beyond to find a Kia dealer in the know. Luckily, ours is a one-stop shop for anything you'd like to learn about the requirements of stepping into that long-sought Kia driver's seat, from auto loan rates to Kia lease terms and conditions and everything between. As, in the end, the choice of one or the other is surely yours, it pays to remain informed. So, how does each differ from the other?
With a Kia Lease in Branford, Short-Term Advantages Abound
Sign on the proverbial dotted line of a new Kia lease, and you can take advantage of a short, usually-few-year agreement on a new Kia vehicle. Be sure to note, however, your Kia lease agreement's wear and tear clauses, its mileage restrictions, and any lease termination and lease end requirements to decide whether you're square with them. As a lease is temporary, it expires eventually, and when it does, you can either renew it and step back into that Kia you ride you love with an easy lease return, or return it to our Branford Kia dealership and fulfill any remaining obligations. The benefits of Kia leasing are myriad. Among them:
You can switch to a new Kia car or SUV when your needs, driving preferences, and taste in features change.
You're not locked into owning your Kia.
Down and monthly payments on a leased Kia vehicle are often lower than that of a new car loan.
So if you're immediately budget-minded, you're not looking to own a new car, truck, or SUV, you can swing an occasional repair, and lease limits on traveled mileage aren't of concern, leasing a new Kia may be a good bet for you. 
Browse current Kia lease offers on new models here!
Car Financing With an Auto Loan in Branford Can Be Beneficial in the Long Term
Taking out a Kia loan on a new car means purchasing it outright, with financial assistance from our trusted network of lenders here at Premier Kia. Car loans can have a variety of interest rates, the most ideal of which our finance professionals will gladly help you find according to your budgetary needs. Plus, under a new car loan, plainly and simply, you own your investment. Car finance benefits are likewise abundant:
Once you complete all monthly payments at the total cost of your loan, your vehicle's yours.
Though a car loan has higher down and monthly payments than a lease, you can sometimes extend a loan's terms, meaning a longer repayment period and lower payments.
No mileage restrictions apply.
You can modify your Kia with custom accessories as you see fit.
So, if you're planning to make that new Kia Sorento or Soul vehicle yours, you're okay with a slightly higher down payment, and your monthly costs are feasible, you might get the most from an auto loan.
Submit a car loan or lease application online now!
Get in Touch with Our Branford Kia Dealership!
Making up your mind about auto financing and leasing is quite the important decision. So, if you have a question about loans for new or used cars in the Branford area or taking on a Kia lease in a nearby city like North Haven, the New Haven area, Hamden, or Milford, don't hesitate to contact our friendly sales staff. What's more, you're more than welcome to stop by and visit us here at our 205 North Main Street dealer showroom for some face-time. We look forward to helping define your Kia shopping excursion!
Hours
Monday

9:00am - 7:00pm

Tuesday

9:00am - 7:00pm

Wednesday

9:00am - 7:00pm

Thursday

9:00am - 7:00pm

Friday

9:00am - 6:00pm

Saturday

9:00am - 5:00pm

Sunday

Open Last Two Sundays of Month