Why Premier Kia is the Best Place for North Haven Drivers to Lease a New Kia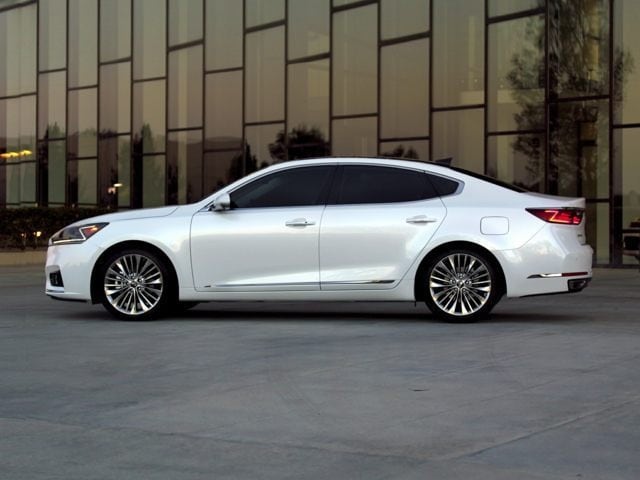 New Kia vehicles deliver quality, sophistication, and technology for less than luxury-branded competitors. You can expand upon this value by choosing to lease rather than buy. Opting for a Kia lease near North Haven is a smart way to be able to invest in the vehicle you want at the price you need. Premier Kia offers leasing and financing opportunities to drivers all over the North Haven area, and we make the experience easy, efficient, and stress-free. We also have a diverse and comprehensive stock of new Kia models, so we can easily pair you with the Kia of your dreams.
Below, you'll find a few reasons to consider leasing your next new Kia:
The Benefits of Leasing
Leasing typically requires little to no money down.
Because you're only paying off the vehicle's depreciation, monthly payments are much smaller than what you would be responsible for with a typical auto loan.
A leased car is often a tax deduction for business owners.
With the money saved from small payments, you have the flexibility to invest in a more expensive model -- or you can pocket the savings for a rainy day.
Because the vehicle ultimately comes back to the dealer, there's no concern about depreciation.
You have lease-end options, such as trading in your current lease for the latest model, certifying your car and purchasing it for Certified Pre-Owned Kia benefits, and even just renewing your lease. Don't need a vehicle anymore? You can simply return it to our facility.
Many different types of drivers choose leasing. Whether you're a Quinnipiac University student, a busy parent, an active professional, or an empty-nester, our finance team can help you determine if leasing is right for you. To learn more about Kia financing near North Haven, please reach out to our staff at 888-372-9696 or visit our showroom at your leisure.