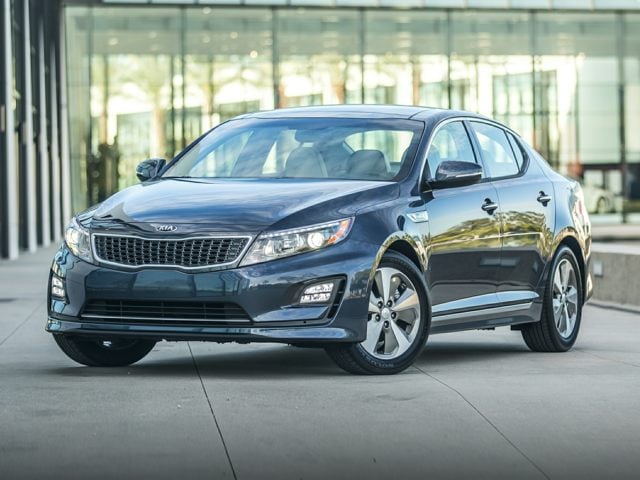 Pre-Owned Kia Electric Vehicles and Plug-In Hybrid Cars
There is a lot to celebrate when you make the decision to buy a pre-owned Kia Hybrid model, because you've taken the first step to helping the planet while also putting the savings into your pocket. It's no surprise that driving a sustainable vehicle like the used Kia Optima Hybrid will reduce how much you spend at the pump, but there are other benefits that our Branford, CT, area customers deserve to know about. Inside each of these vehicles is a wide variety of features and options that you can take advantage of simply by visiting our dealership for a test drive today. What can you expect to find within our pre-owned Kia electric and hybrid vehicle inventory?
Growing Availability of Used Electric and Hybrid Cars in Branford, CT
Currently our inventory offers some of your favorite trims and body styles, but we encourage you to keep your eyes on this page to stay up to date on the latest additions that could include the: 
Kia Soul EV
Optima Hybrid
Niro Plug-In Hybrid, and more. 
Our inventory of used electric and PHEV models is constantly growing a buyers of
new electric and hybrid cars
trade in those models, so it's important to stay tuned in so you don't miss out on the right fit for your personality and budget. We know that getting the best possible fuel economy on your drive from Wallingford, CT, to wherever life takes you is your focus, and that is the reason we strive to make it ours as well. We want you to know that even though these models are priced to be as affordable as they can be that doesn't mean that these vehicles have less available in terms of features and safety technology. Remember that these models are from the same brand that brings you premium features in gasoline-powered vehicles, so why would we expect anything less in the environmentally-friendly cars?
Take a look through this inventory of pre-owned Kia hybrid and electric models to see what options are available to you right now and be sure to bookmark this page to stay up to date on the latest additions. If you see something that stands out to you, contact us for a test drive and discover what it has to offer you. In the event that the model you want isn't available right now, we can help you locate it so you can get the right vehicle faster than before.
Hours
Monday

9:00am - 8:00pm

Tuesday

9:00am - 8:00pm

Wednesday

9:00am - 8:00pm

Thursday

9:00am - 8:00pm

Friday

9:00am - 6:00pm

Saturday

9:00am - 5:00pm

Sunday

11:00am - 4:00pm